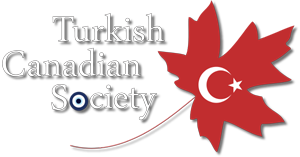 The Vancouver Turkish Film Festival is organized under the auspices of the Canadian Turkish Society (TCS), a registered non-profit charitable organization. The Turkish Canadian Society would like to thank the organizing committee and all the volunteers for their hard work and outstanding contributions to make this film festival happen. We also would like to thank all the sponsors for their generous support for the Vancouver Turkish Film Festival- without their support this event would not be possible
2017
Last year, the festival was held at the SFU's Goldcorp Centre for the Arts Cinema and it spanned three successive days. The Festival was well received; both Turkish and Vancouver media recognized the event, publishing a number of positive reviews. A panel discussion was organized in conjunction with the film festival.
VTFF 2018
The festival this year will take place on November 2nd, 3rd and 4th, at the Goldcorp Centre for the Arts Cinema. Once more we are working jointly with SFU Woodward's Cultural Programme as festival partners.
There will be a panel discussion on November 3rd, 2018 related to a theme in some of the films that will be screened. Two of the films portray the lives and challenges of Syrian Refugees in Turkey.
Turkish Cinema
As a "melting pot" of many cultures for thousands of years, the land of modern Turkey has so much to offer from a cultural sense, and the 5th Annual Vancouver Turkish Film Festival is one of the ways to share Turkey's multicultural heritage with the residents of Metro Vancouver.
Turkish cinema has celebrated its centennial recently and flourished over the years. The success of Turkish cinema has been quite notable in the last few decades. The VTFF has also been a community partner to some of the Turkish films that premier at the international festival in Vancouver.