WOMEN IN THE FILM INDUSTRY
the US, Canada and Turkey
Every year VTFF organizes a discussion panel related to film content. This year's panel will focus on women in the film industry. We hope to encourage a dialogue and stimulate a discussion about the role and position of women in film industry in North America and Turkey . The panelists will touch on compelling issues regarding women in film industry such as visibility of female filmworkers, your presence, equality with male counterparts and risks and challenges. Panelists will get to share their knowledge and experience at work particularly about how they navigate this male dominated industry.
SFU Goldcorp Centre for the Arts / Saturday, Nov 16 2019, 2:00 PM
Free & Open to the public
Panelist
Executive Director of Women in Film and Television
Carolyn Combs is the Executive Director of Women in Film and Television Vancouver, a member driven, not-for-profit, society which addresses systemic barriers to women's equal participation in the production and dissemination of screen-based media. In her role, she organizes the Vancouver International Women in Film Festival as well as a variety of programs to increase the participation of women in screen-based media.
She is also a film maker and her recently completed second feature drama, Bella Ciao!,received its world premiere at the Whistler Film Festival in 2018 and is currently being released theatrically across Canada. She is a graduate of the Canadian Film Centre's Director Residency Program, holds a Master's in Education and a Bachelor of Fine Arts. She has taught in a variety of educational institutions including McGill University, The University of Manitoba and Simon Fraser University.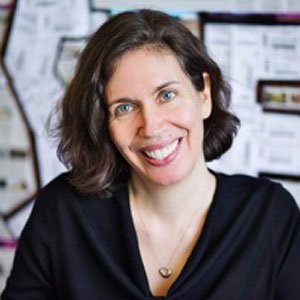 Moderator
Adjunct Faculty at Seattle University and Senior Programmer for Seattle International Film Festival
Justine Barda is the founder and CEO of telescopefilm.com. She is also a senior programmer with the Seattle International Film Festival, and has previously consulted to Sundance, the Dubai International Film Festival, and the Toronto International Film Festival. She currently teaches in the Film Studies Program at Seattle University.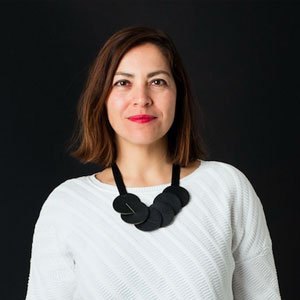 Panelist
Freelance TV Producer
Sirin Aysan is a Turkish-American journalist, director and content creator based in Seattle. She has led creative teams in various production companies and passionate about telling inspiring and empowering stories. Sirin has recently directed episodes for CNN's critically-acclaimed series "This Life with Lisa Ling" and a three-part series for MSNBC called "The Story of Cool" executive produced by LL Cool J. She hascoveredstories around the globeand is the recipient of the prestigious Edward R. Murrow Award for her work on "Child Brides" for PBS. The television programs she has directed/ produced havebeen nominated for Emmy, Prism and Telly awards. Sirin is the director of Seattle Turkish Film Festival and the co-founder of Yomama, a platform that advocates for a social revolution to remove the stigma around being a mother in the workplace.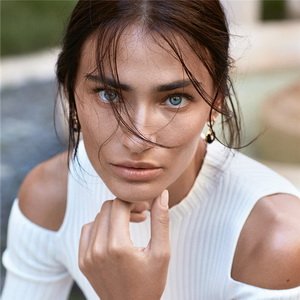 Saadet Aksoy made her debut as an actress working on short films, taking parts in stage productions, commercials and TV series while still studying English Language and Literature at Bogazici University in Istanbul.
Aksoy was acknowledged as an actress both nationally and internationally with her performance in the movie Egg by Semih Kaplanoglu, which premiered in 2007 at Cannes Film Festival Directors' Fortnight, and brought her many acting awards at internationally acclaimed film festivals, such as Sarajevo Film Festival and Valdivia International Film Festival. She also took part in Milk, the following film by Kaplanoglu, which was at Venice Film Festival Main Competition in 2008.
With other films such as Eastern Plays, which also premiered at Cannes Film Festival Directors' Fortnight in 2009 and was Bulgaria's selection for the Academy Awards that year, and Love in Another Language, which brought her a significant number of national awards, she kept gaining more attention both in her home country and at the international festival circuit.
During this period, she was also taking small parts in American productions such as A Beautiful Life by Alejandro Chomski and The Rebound by Bart Freundlich with Justin Bartha and Catherine Zeta Jones.
However, Aksoy got the top international acclaim after she played the red-haired punk trumpet player "Aska" in the movie Twice Born along with Penelope Cruz and Emile Hirsch. The movie was directed by the Italian actor-director Sergio Castellitto, and premiered at Toronto International Film Festival in 2012. In early 2015, Aksoy's Italian language TV series Ragion di Stato directed by Marco
Pontecorvo was broadcasted on Italian TV RAI 1.
Along with her career in cinema, she continued her work on TV in many projects such as Muhtesem Yuzyil (Magnificent Century), Kordugum (Intersection) Vatanim Sensin (Wounded Love), some of which are still broadcasted in many countries around the world.
Her latest movies include Ailecek Saskiniz (What a Crush), which is the third highest grossing movie of 2018 in Turkey; Saf, which premiered at Toronto International Film Festival in 2018 and brought her a "Best Actress" award at Ankara Film Festival and Passed by Censor, which premiered at Karlovy Vary Film Festival in 2019.
Saadet Aksoy has also been a jury member in many film festivals around the world such as Cairo International Film Festival, Istanbul International Film Festival, Antalya Golden Orange Film Festival and Sarajevo Film Festival.
Aksoy recently finished shooting her latest movie Iguana Tokyo by the director Kaan Mujdeci, who received Special Jury Prize at Venice International Film Festival in 2014 with his previous film Sivas. The movie is expected to come out in 2020.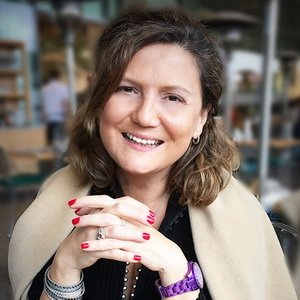 Panelist
Director and Writer- First Turkish Netflix Series, "The Protector"
Binnur Karaevli is the Executive Producer and Creator of The Protector, the first Turkish Netflix International Originals series. Binnur found the IP that the series was initially based on and further developed the idea, which led to a partnership with a Turkish production company. Subsequently the project was sold to Netflix and Binnur served as the show runner on Season One. She has written and developed TV and Film projects for prestigious companies in Turkey including BKM, Braveborn, Karga7 and BrosFilms. Binnur has also written and directed award winning documentaries and short narrative films including "The Eye of Istanbul", "Voices Unveiled", "Searching for Paradise", "Evelyn of the Desert" and "Dance of The Whirling Dervish". Binnur began her career as an assistant director at the Arena Stage in Washington DC and then worked as a dramaturge and a director at the San Diego Repertory Theatre and the Los Angeles Theatre Center where she developed new plays with young play wrights. She was raised in Istanbul and earned her BFA in Drama from Carnegie-Mellon Universityand MFA in Film Production from the University of Southern California.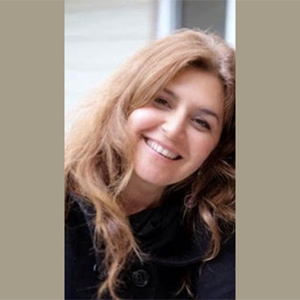 Organizer
MA from Northern Arizona University
MA from University of British Columbia
English Instructor at Simon Fraser University
Nural Sumbultepe is an English Instructor at Simon Fraser University and a public school district in Canada.
She has organized discussion panels for VTFF for three years in a row.
VTFF 2019 Women in Film Industry Panel Discussion – 1:32:00
Our Sponsors and Partners