TCS (Turkish Canadian Society)
"The Vancouver Turkish Canadian Society is proud to be the organizer of this important event that brings a great collection of Turkish movies to Vancouver for the enjoyment of film enthusiasts with diverse backgrounds. As a melting pot of many cultures of thousands of years, Turkey has so much to offer from a cultural sense, and the Vancouver Turkish Film Festival is one of the ways to share Turkey's deep-rooted multicultural heritage with the residents of Metro Vancouver.
Established in 1963, the Turkish Canadian Society's vision is to have a resourceful, compassionate, caring, vibrant community that embraces, nourishes and supports everyone, takes pride and ownership in its cultural roots, and collaborates with other Canadian organizations and charities that share the same foresight.
 TCS has deemed it a mission to increase the public knowledge of contemporary and traditional Turkish art and culture while creating a productive environment, as well as sharing the history and teaching the language, for the enrichment and educational benefit of the people of Canada:
 By setting up and operating a cultural centre and providing necessary tools and equipment that serve to create resources, and a workplace for cultural activities, artists and musicians.
 By organizing festivals, conferences, concerts, fine arts exhibitions, a library, community courses, participating in multicultural festivals and other means.
 Vancouver Turkish Film Festival has been organized by the Turkish Canadian Society since 2011.
On behalf of the Turkish Canadian Society, we would like to thank the organizing committee and all the volunteers for their hard work and outstanding contributions to make this film festival happen. We also would like to thank all the sponsors for their generous support for the Vancouver Turkish Film Festival- without their support this event would not be possible."
Vancouver Turkish Film Festival
"Founded in 2011 by a group of film enthusiasts, directors and industry workers, the Vancouver Turkish Film Festival is a collaborative effort that aims to showcase a variety of Turkish films.
Last year's festival, held at the SFU's Goldcorp Centre for the Arts Cinema, spanned two successive days. The Festival was well received. Both Turkish and local media recognized the event, publishing a number of positive reviews. This year's festival will take place on June 9th, 10th and 11th, at the Goldcorp Centre for the Arts Cinema. This year we are bringing forces together with SFU Woodwards and celebrating our first year as festival partners.
The VTFF takes pride in showcasing the best of contemporary Turkish cinema, featuring both popular mainstream favourites and internationally acclaimed, award-winning films.
The Vancouver Turkish Film Festival is being organized by the Turkish Canadian Society (TCS), a non-profit organization that continues to increase the public's knowledge of contemporary and traditional Turkish art and culture."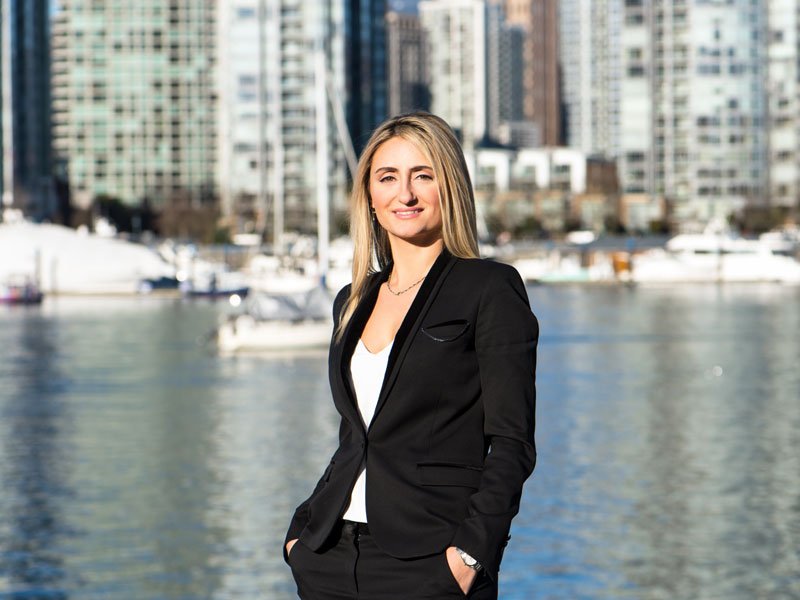 Eylem Sönmez
VTFF Committee – Festival Director
Eylem hails from Istanbul, Turkey where she worked as an advertising manager at CNBC TV and HEARST Magazine Group for several years. Her incessant passion for cinema compelled her to relocate to Vancouver in 2002, where she was awarded a full scholarship to join the film production program of Vancouver Film School. Upon graduation, she landed her first job on the Hollywood blockbuster of the 3rd X MEN as visual effects assistant. She then continued her prolific career on American film productions such as Possession, Frankie and Alice, The Imaginarium ofDr Parnassus, Underworld: Awakening, and most recently – Seventh Son, actively working in Vancouver's film industry since 2004 as a Production Coordinator. She has been organizing the Vancouver Turkish Film Festival since 2011. She is also holding a volunteer position at the Turkish Canadian Society.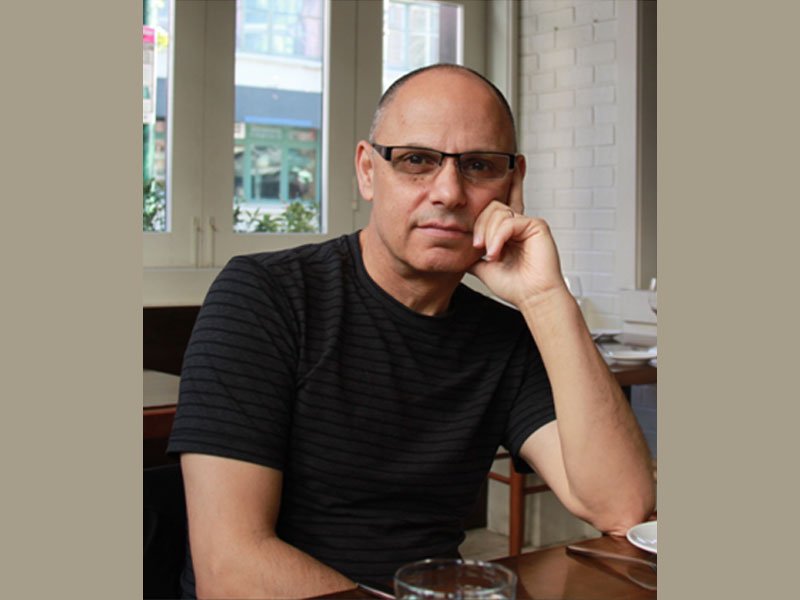 Naim Alper
VTFF Committee
Born and raised in Cyprus, Naim has called Vancouver home for the past 19 years after long stays in the USA and the UK along the way. He holds a PhD in Computer Engineering and works as a Software Developer. Having a keen interest in film, particularly foreign and independent ones,he believes that international film festivals widen viewers' horizons and promote an appreciation of the universality of the human condition. He is therefore excited to be in the organizing committee of this cultural event.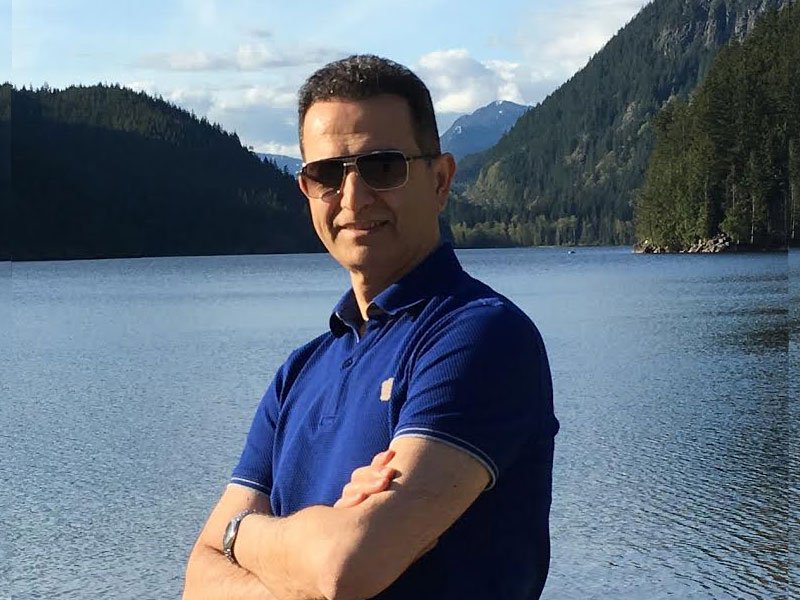 Ali Ergüdenler
VTFF Committee
Originally from Cyprus, Ali lived in Ankara and Halifax during his undergrad and post-graduate studies prior to calling Vancouver home. Ali is a Professional Engineer with PhD in Mechanical Engineering. In addition to his passion for the protection of the environment, Ali is also engaged in cultural/community activities. He served several terms on the Executive Board of Turkish Canadian Society and helped organize numerous community events including Turkish Tunes and the recent Vancouver Turkish Film Festivals in 2015 and 2016. Ali believes in the magic of working collectively and in harmony to make a positive change in the society we live in.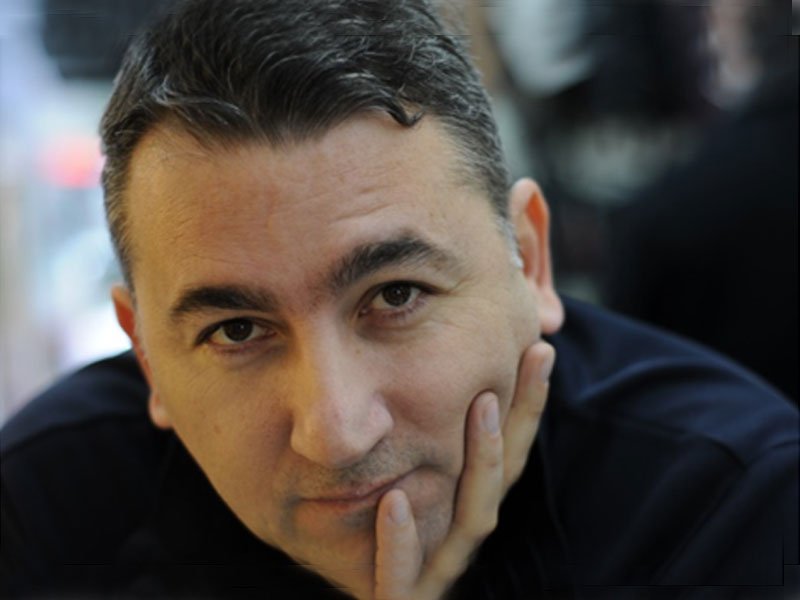 Ben Burçak Doğan
VTFF Committee
Burcak lived in Istanbul until he moved to Vancouver in 2014. He worked at many multinational marketing companies prior to coming to Vancouver and is now the Country Manager of MarketMe Consulting Agency. He is a movie enthusiast and a fan of European Cinema and Independent Movies. He is currently the president of Turkish-Canadian Society and a member of the Vancouver Turkish Film festival Committee.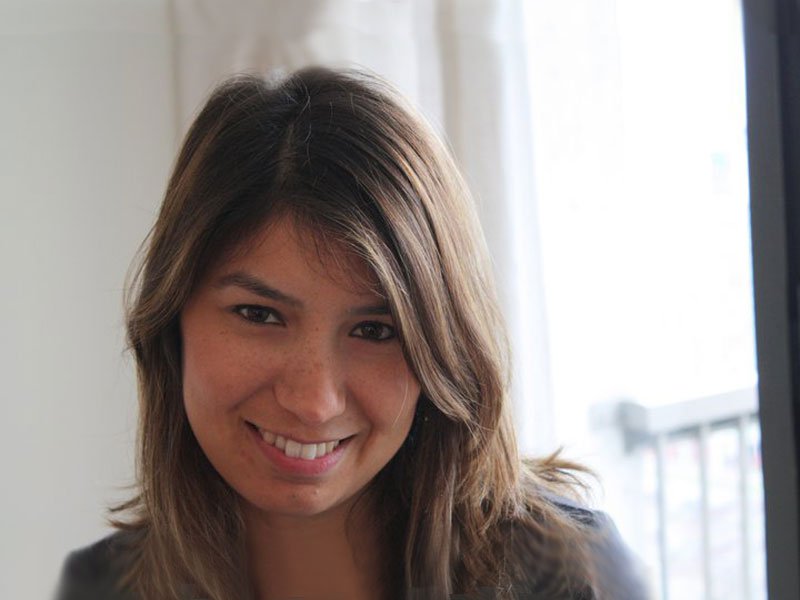 Özlem Tekmek Kaymakçı
VTFF Committee
As a recent immigrant from Turkey, Ozlem has been an active member of TCS since 2012, helping organize various cultural events as well as being a founding member of Vancouver Turkish Folk dances & Arts group.She has a chemical engineering degree from ODTU and currently works as a packaging engineer at Layfield Group.
Nural Sümbültepe
VTFF Committee, Panel Coordinator
I worked in 9 countries as an English, Social Studies and Drama teacher, before I moved to Vancouver, where I continue to teach languages. I live my life immersed in literature, art and social issues. My enthusiasm for the written word- literature and story telling- combined with my interest for visual arts is what led to my involvement in Cinema and VTFF. I love the outdoors as much as the indoors and rain in Vancouver doesn't bother me.
Adem Aygün
VTFF Committee
Adem lived in Ankara before moving to Vancouver in 2008. He likes volunteering and community involvement which led him to be part of Turkish Canadian Society ever since his first day in Canada. He served several terms on the Executive Board of the Society and is currently the vice-president of it. Adem is an engineer with MASc degree in Mechanical Engineering. He believes in the power of sharing.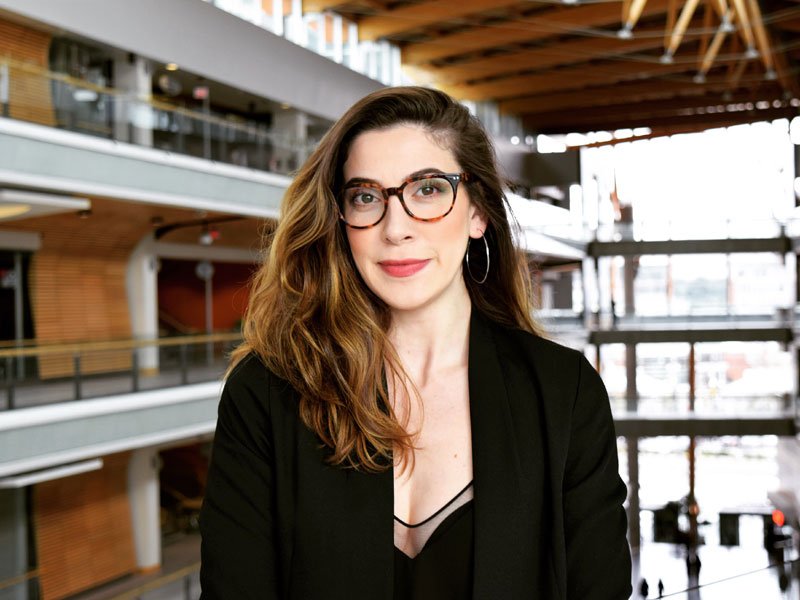 Ceren Sarper
Social Media Coordinator
Ceren is a 4th year Communications major and Publishing minor at Simon Fraser University who has a keen interest in Social Media and Marketing. She is a cinema freak, and she is obsessed with every Marvel and DC comics and movies. When she's not writing papers or doing assignments, you can either find her drinking coffee (another addiction), or searching for movies for a good escape. As a film addict, Ceren is so excited to be a part of Vancouver Turkish Film Festival (VTFF).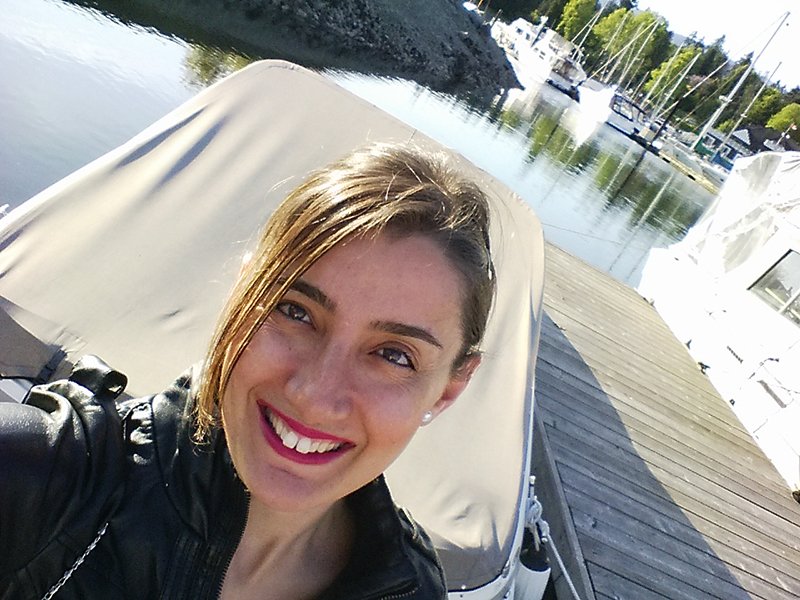 Güzin Taşkıran
Visual Communications Designer 
Güzin moved to Canada in 2006. Her interest and passion for visual arts led her to study digital graphic design at Vancouver Community College in 2010. Since then, she has been working as a designer of hybrid skills with a focus on branding, print and website design. She currently works as a graphic designer and photographer at Stambol Studios, a virtual reality and augmented reality studio in Vancouver, BC. If she is not working on a project, she likes reading, taking pictures, eating good food and walking her dog in the woods with her favourite podcast on.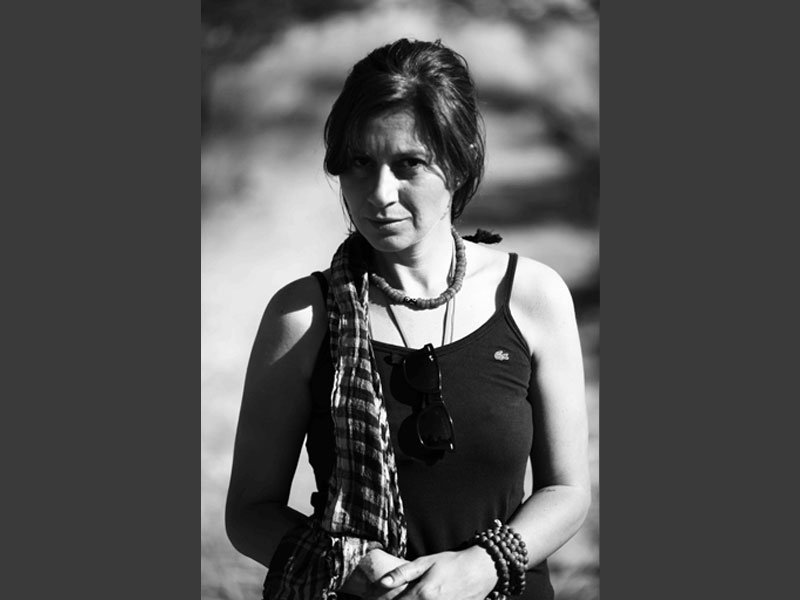 Tuğçe Madayantı Dizici
Producer
Tuğçe has assumed various roles for several broadcasting agencies: Assistant Producer for PBS; Producer for NTV, one of the leadinng news channels of Turkey; Program Manager at TRT, the oldest public broadcasting agency in Turkey; and finally Editor at ATV. For years, she has also produced and hosted a "movies hour" for AcikRadyo, the beloved non-profit progressive social commentary and art&culture radio station of Turkey. In the meantime, Tuğçe kept up with academia and continued teaching classes in Creative Writing and Film Studies at YeniYuzyil University, one of the rising private colleges in Turkey.
Senmova (2008), Tuğçe's first short filmed in the Esperanto language, has been selected in numerous international film festivals where it met with exceptional reception. Currently, she is pursuing a career as a film critic with a weekly column for BirGun and a monthly column for Trip magazine. Her column at AykiriAkademi,an online news platform, deals with animals rights and art&culture.  Most recently,  having founded an Arts division at HAYTAP (Animal Rights Federation) to function as the monitoring body for the humane treatment of animals on the sets of film and other productions, Tuğçe has also taken on the auditor role for the division.