Showtime: November 2, 2018; 8:15pm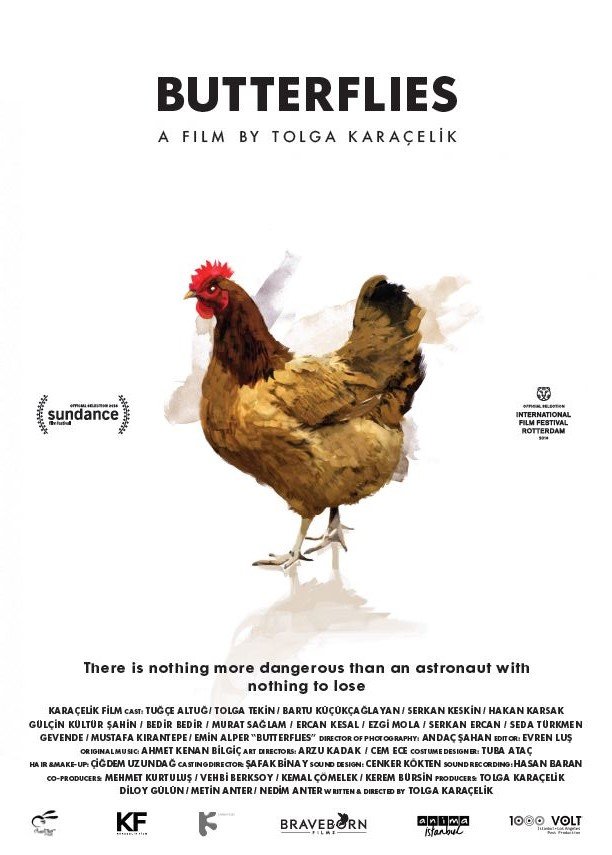 Kelebekler / DIR: Tolga Karaçelik / Turkey / 2017 / 118 min / Language: Turkish with English subtitles
Close-up of an astronaut's face. The astronaut is Cemal. Kenan dubs home videos for a living. In a classroom, kindergarten teacher Suzan weeps frantically. They are the sons and daughter of Mazhar. Now, after being 30 years apart, their father calls them back home to their village of Hasanlar. They don't know why. When they arrive to Hasanlar, they realise that their father is dead and in his will he asks to be buried when the butterflies come to the village to die; one of the many strangeness of this village. Three siblings who neither know each other nor anything about their father will have to kill time in this village while waiting for the time of the butterflies. As they start to find out more about their father and about each other, they also start to know more about themselves.
Directed by Tolga Karaçelik
Featuring : Bartu Küçükçağlayan, Tuğçe Altuğ, Tolga Tekin, Serkan Keskin, Hakan Karsak, Ezgi Mola, Ercan Kesal
2018 SUNDANCE World Cinema–Dramatic Grand Jury Prize
2018 ISTANBUL National Competition – Special Jury Prize in memory of Onat Kutlar, Best actor ex aequo (TolgaTekin)
Great option for true cinephiles!
Buy your pass and watch all the films at the 5th VTFF.