In The Family / Aİle Arasında
Showtime: November 4, 2018; 2:15pm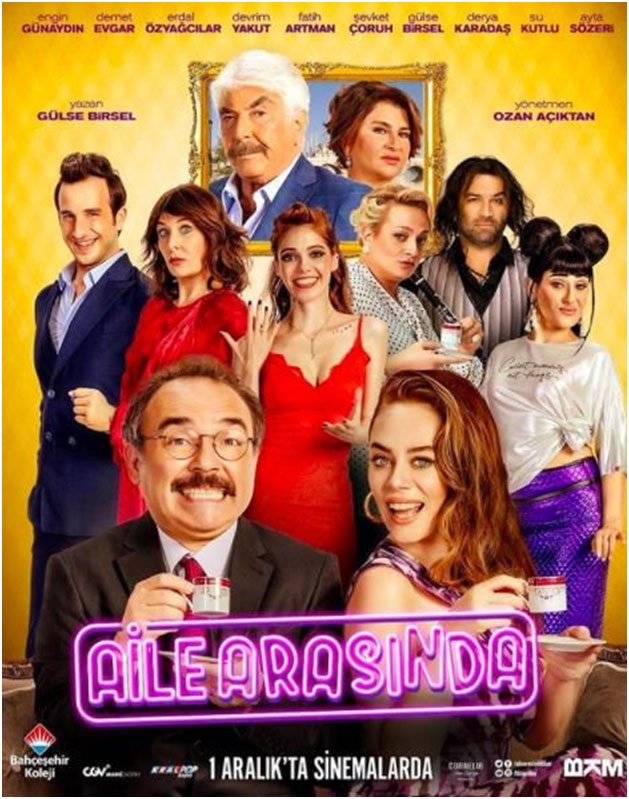 Guest – password retrieval jefit – best android & iphone workout app, bodybuilding app. Best workout & fitness tracking system snacks for bodybuilding build a beautiful and strong body with workout-concept – all information about crossfit, workout, sport and bodybuilding
Aile Arasında/ DIR: Ozan Açıktan/ Turkey / 2017 / 132 min / Language: Turkish with English subtitles
The neurotic Fikret and tavern singer Solmaz, whose 21 year long relationships end on the same day, meet through a funny coincidence. When Solmaz's daughter Zeynep decides to marry her lover from Adana, the ever-fearful Fikret ends up having to play the role of his life. Intended at first to be kept in the family, the wed-ding becomes a much bigger event upon the insistence of the groom's relatives. Can our heroes come to terms with the traditional Adana family who carry guns and own a kebab restaurant chain, and see the wedding through without mishaps?
Directed by Ozan Açıktan
Featuring : Engin Günaydın, Demet Evgar, Gülse Birsel, Erdal Özyağcılar, Fatih Artman
SIYAD – Best Supporting Actress Award (Ayta Sözeri)
İzmir Artemis International Film Festival –Best Screenplay, Best Actress (Demet Evgar), Best Actor (Engin Günaydın), Best Supporting Actress (Ayta Sözeri)
Great option for true cinephiles!
Buy your pass and watch all the films at the 5th VTFF.