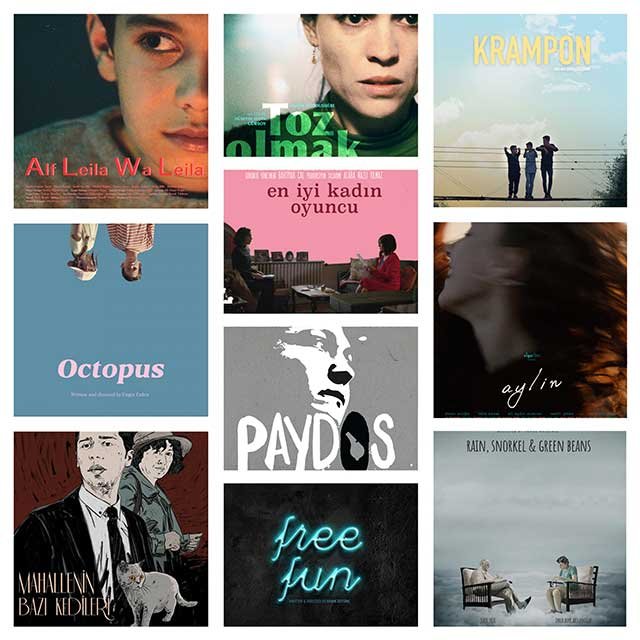 Available December 5, 2020 12:01 AM PST
This year, the STFF Shorts Committee selected 10 short films to screen within the festival program, including 3 Grand Jury favorites. All shorts in this package are eligible for an Audience Award so remember to cast a vote for your favorite film, and Meet the Directors during a live Q&A session on Dec. 6. STFF Shorts Program has been accepting short film submissions annually since 2014 and received 200+ submissions in 2020.
Free Fun | Directed by Fehmi Öztürk, Turkey, 2020, 5 min
Cleats | Directed by Abdullah Şahin, Turkey, 2020, 11 min
Best Actress | Directed by Umut Alaz Kökçü, Turkey, 2020, 20 min
Some Cats of the Neighborhood | Directed by Emre Sefer, Turkey, 2020, 20 min
Aylin | Directed by Ozan Yoleri, Turkey, 2020, 20 min
Turning to Dust | Directed by Hüseyin Aydin Gürsoy, France, 2020, 20 min
Rain, Snorkel & Green Beans | Directed by Yavuz Akyıldız, Turkey, 2020, 19 min
Octopus | Directed by Engin Erden, Turkey, 2020, 13 min
Break Off | Directed by Öykü Orhan, Turkey, 2020, 18 min
The Thousand and One Nights | Directed by Mahsum Taskin, Turkey, 2020, 17 min
This year we teamed up with Seattle's Northwest Film Forum to make this online screening possible. Consider becoming a member to support local film industry, as well as for discount tickets and more!
Free Fun
Director : Fehmi Öztürk
Country : Turkey
Year : 2020
Duration : 5 min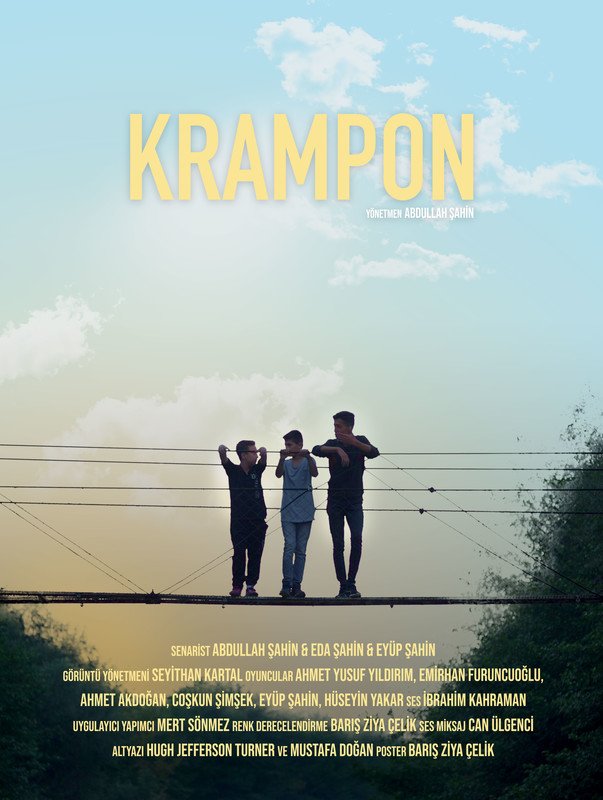 Cleats
Director : Abdullah Şahin
Country : Turkey
Year : 2020
Duration : 11 min
Best Actress
Director : Umut Alaz Kökçü
Country : Turkey
Year : 2020
Duration : 20 min
Some Cats of the Neighborhood
Director : Emre Sefer
Country : Turkey
Year : 2020
Duration : 20 min
Aylin
Director : Ozan Yoleri
Country : Turkey
Year : 2020
Duration : 20 min
Turning to Dust
Director : Hüseyin Aydin Gürsoy
Country : France
Year : 2020
Duration : 20 min
Rain, Snorkel & Green Beans
Director : Yavuz Akyıldız
Country : Turkey
Year : 2020
Duration : 19 min
Octopus
Director : Engin Erden
Country : Turkey
Year : 2020
Duration : 13 min
Break Off
Director : Öykü Orhan
Country : Turkey
Year : 2020
Duration : 18 min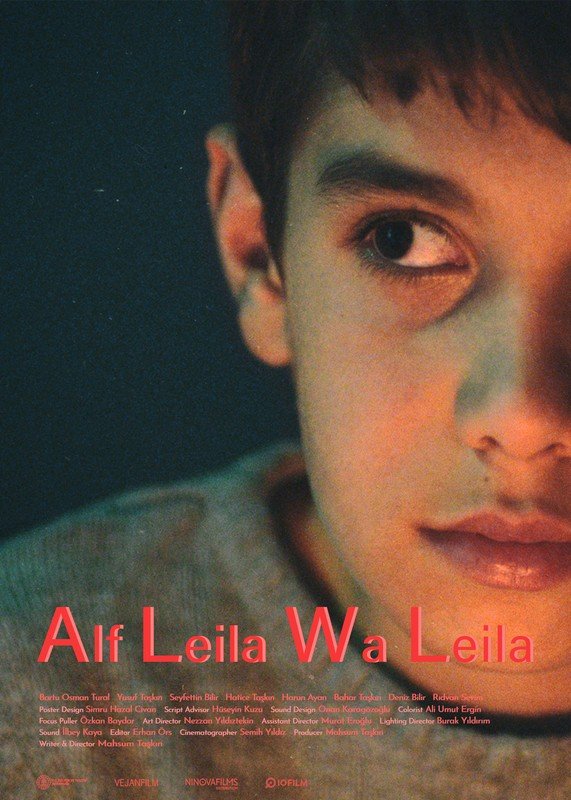 The Thousand and One Nights
Director : Mahsum Taskin
Country : Turkey
Year : 2020
Duration : 17 min