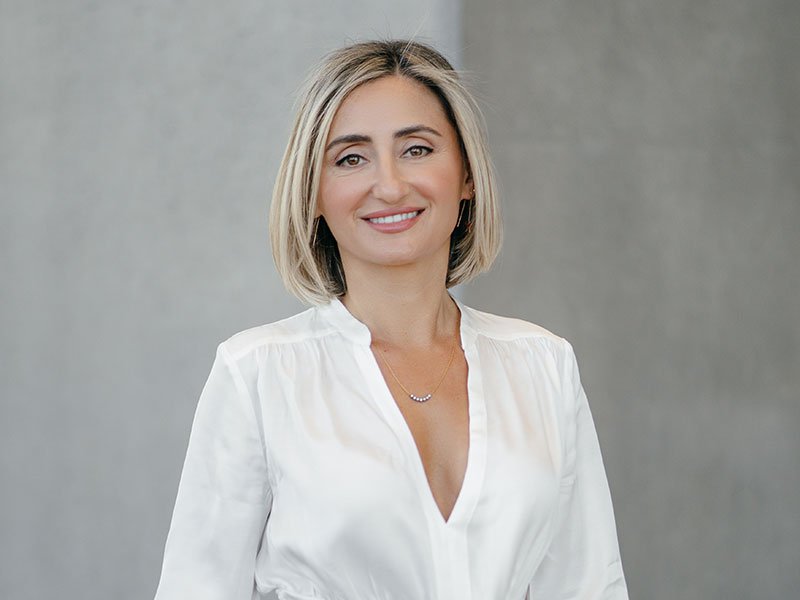 VTFF Committee – Festival Director
Eylem hails from Istanbul, Turkey where she worked as an advertising manager at CNBC TV and HEARST Magazine Group for several years. Her incessant passion for cinema compelled her to relocate to Vancouver in 2002, where she was awarded a full scholarship to join the film production program of Vancouver Film School. Upon graduation, she landed her first job on the Hollywood blockbuster of the 3rd X MEN as visual effects assistant. She then continued her prolific career on American film productions such as Possession, Frankie and Alice, The Imaginarium of Dr Parnassus, Underworld: Awakening, and Seventh Son. She is a member of the Local Film Union IATSE 891 as Production Coordinator.
She has been organizing the Vancouver Turkish Film Festival since 2011. She is also holding a volunteer position at the Turkish Canadian Society and BC Children's Hospital.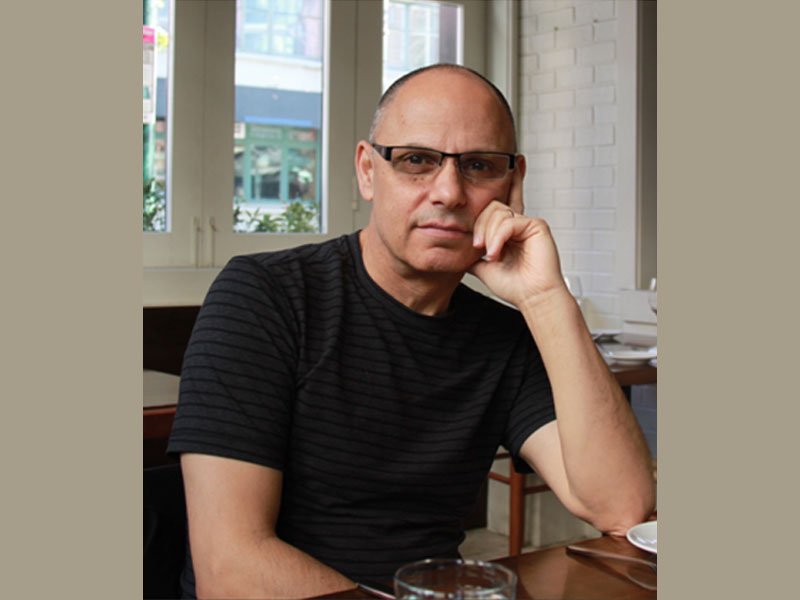 VTFF Committee – Film Selection
Born and raised in Cyprus, Naim has called Vancouver home for the past 19 years after long stays in the USA and the UK along the way. He holds a PhD in Computer Engineering and works as a Software Developer. Having a keen interest in film, particularly foreign and independent ones,he believes that international film festivals widen viewers' horizons and promote an appreciation of the universality of the human condition. He is therefore excited to be in the organizing committee of this cultural event.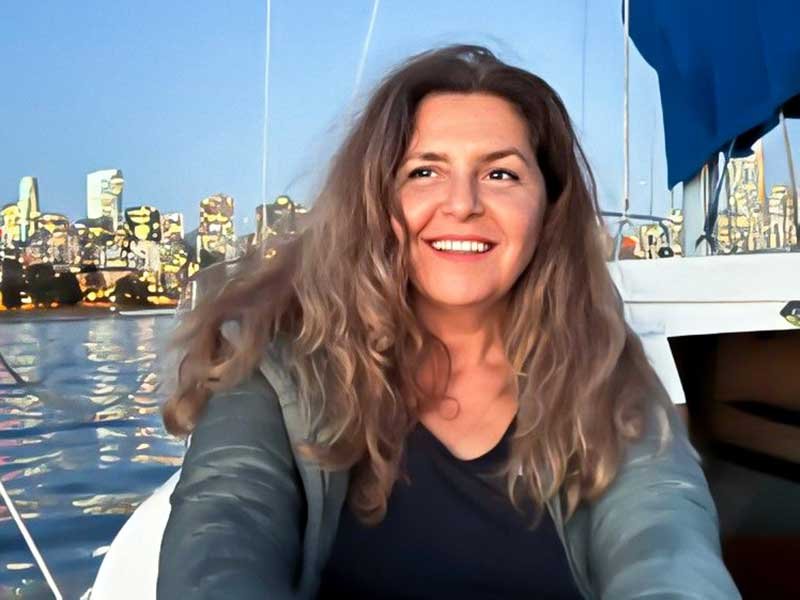 Festival Asst. Director and Panel Coordinator
I worked in 9 countries as an English, Social Studies and Drama teacher before I moved to Vancouver, where I continue to teach languages at Simon Fraser University. I also teach K-12 at a school district in Canada. I live my life with my husband, Paul and daughter, Nisan immersed in books, discussions and cat hair. My enthusiasm for the written word- literature and story-telling- combined with my interest for visual arts is what led to my involvement in Cinema and VTFF. Finding speakers and connecting people for panel discussions every year is what I love most. I am a small-town girl from Turkey who loves the outdoors but I get excited about what comes with the urban living; cafes, art, cinema and crowds.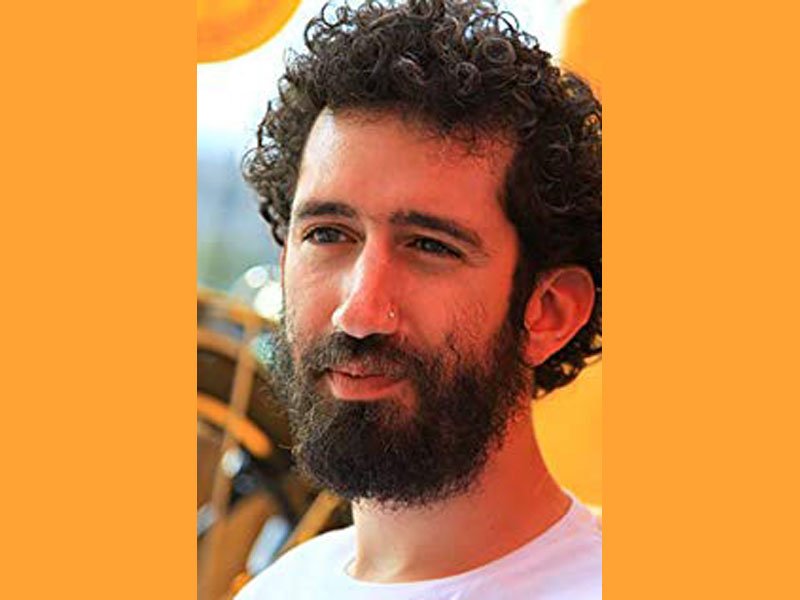 Short Film Selection Committee 
Eli was born in Istanbul. He has worked on numerous national and international film projects over a decade. He graduated from SAE Sound Engineering School with honours. He received his Master's Degree on Sound Technologies from Bahcesehir University, where he wrote his thesis on "The Affects of Dolby Atmos Sound Technologies for Sound Design of the Turkish Cinema". Now he lives in Vancouver and studies Digital Music Production. He is a professional member of Vancouver Post Alliance. He worked on films that screened at well-known international film festivals such as Cannes, Venice, Berlinale, Montreal, Karlovy Vary, Sarajevo, SXSW and Sitges International Film Festival.
In addition to film, Eli is also interested in social and environmental issues. He is a member of many human rights and environmental organizations. He has several articles and interviews published about climate change, nuclear energy, antisemitism and social conflict.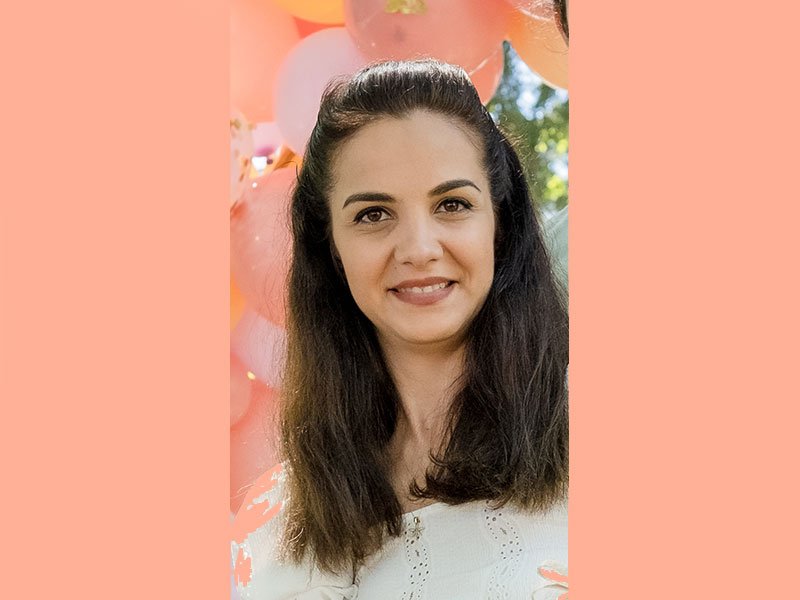 Born in Kocaeli, Işıl graduated from Istanbul University, Faculty of Political Sciences. After working in the finance sector for 5 years, she moved from Istanbul to Vancouver in 2021 to study MBA. She continues her career in the finance sector in Vancouver. She has taken part in many non-governmental organizations from past to present, and as of 2023, she has been a volunteer in the Turkish Canadian Association as Treasurer. Işıl has always been interested in cinema and is very excited to be part of the VTFF organizing committee.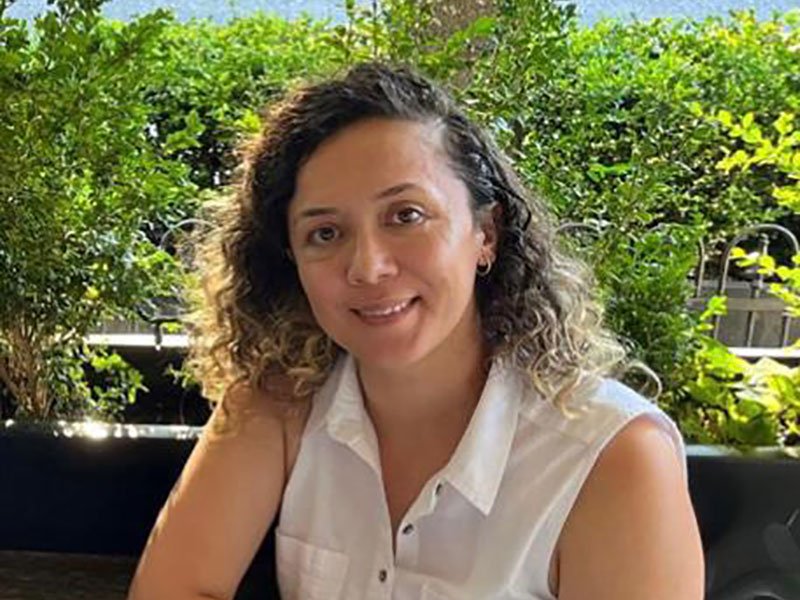 Zuhal's passion for theater and the arts emerged in her early school years, driving her to hone her skills in dramatic acting, improvisation, and music. While studying law, she joined the Tiyatromuz Theatre Company, accumulating experience as both an actor and assistant director. Her love for cinema led her to engage in film readings, training sessions, short films, and panel discussions within her university's cinema club. She has also dedicated herself to the Antalya Golden Orange International Film Festival, supporting the event for three terms. Currently, Zuhal is a senior lawyer at Kurt & Partners and works remotely while pursuing an MBA at the University Canada West. She extends her commitment to volunteering in art & culture, sports, and social activities and serves as a board member of the Turkish-Canadian Society in Vancouver. She looks forward to contributing her theater and cinema experience to the upcoming VTFF in 2023, sharing her knowledge and skills.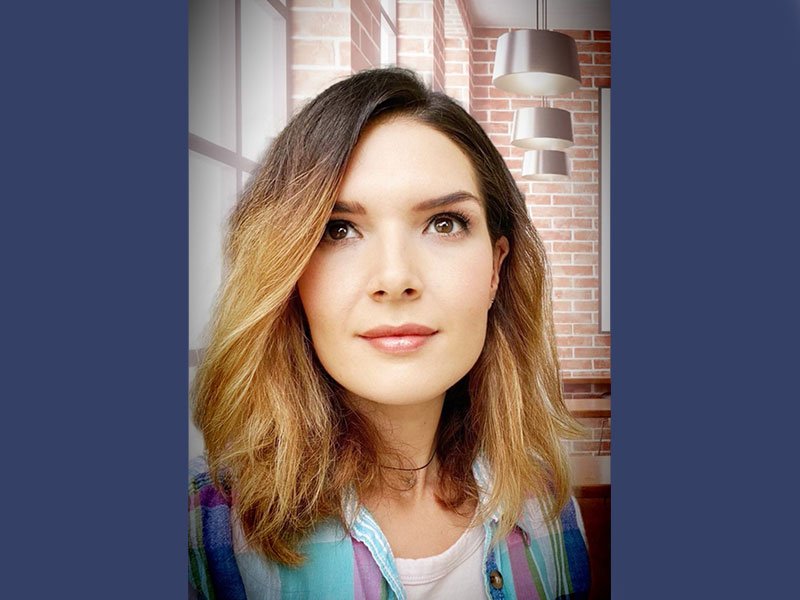 Begum Kabatas was born in Istanbul in 1986. After completing her degree in Philosophy at Istanbul University, she pursued a Master's in Integrated Marketing Communications at San Francisco Golden Gate University. She dedicated approximately a decade to the Istanbul Municipality City Theaters as a professional performer. Her professional career took a different turn as she embarked on the path of client relations in various advertising agencies, eventually advancing into management roles.
Most recently, after working for about two years in the advertising team at Turk Telekom, she, along with her husband and daughter, has been residing in Victoria, British Columbia for the past six years. In addition to her involvement on the TCS Vancouver Board of Directors, she continues her professional journey as a Senior Strategy Manager at TELUS Digital.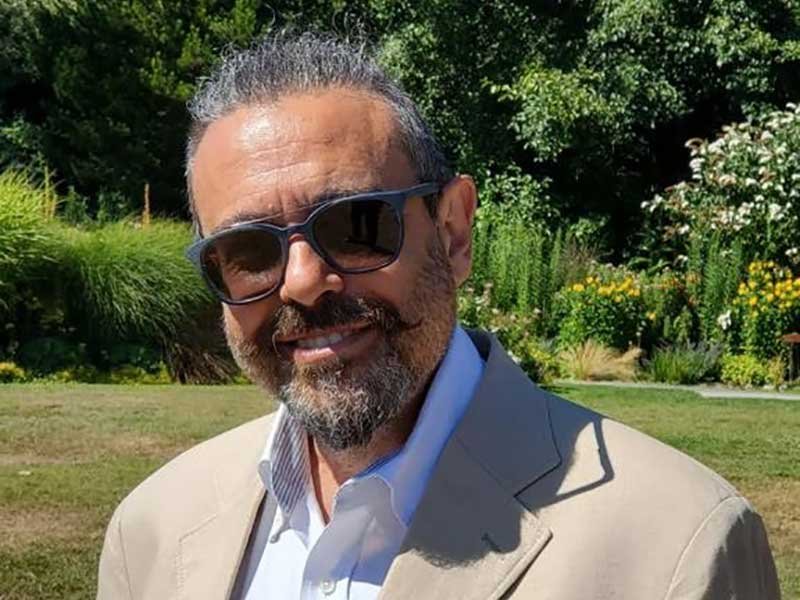 As a lifelong film-fanatic, it is Sina's pleasure to be a part of the organization of this years festival. Born and raised in Ankara and coming to Canada after 13 years of living in Dubai, Sina worked in the IT industry his whole life, with a Master of Science degree in Electrical and Electronic Engineering. With an extremely international career, Sina knows how vital it is to be able to celebrate diversity and art. Now happily retired, he spends his time focusing on his social responsibility and is proud to be part of VTFF Organizing Committee and be able to contribute to this important cultural event.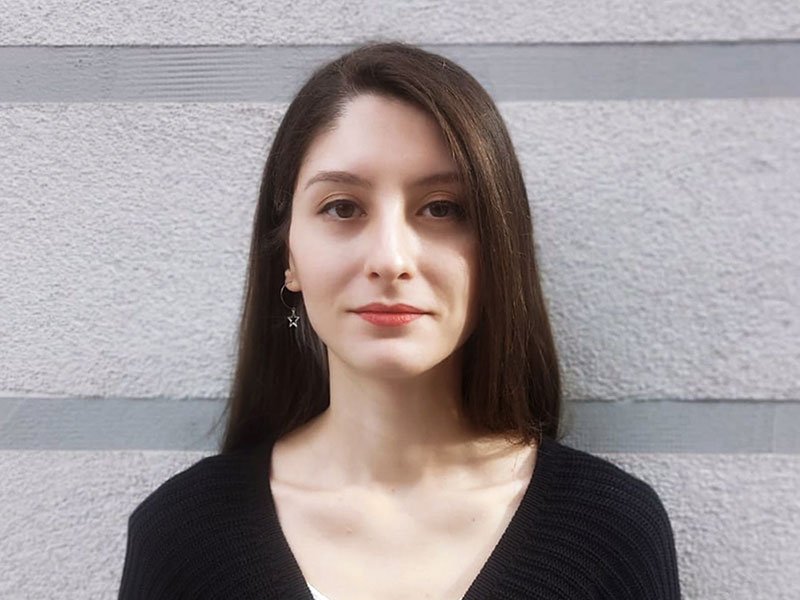 Özge studied architecture at Bahcesehir University in Istanbul as a full scholarship student. In 2015, she relocated to Japan to complete her master's degree, with her thesis focusing on city planning and urban design. She worked as a junior architect at Nikken Sekkei Tokyo Branch after graduation.
Özge is passionate about art and graphic design and has a keen interest in community building, social justice, and environmental design. She began working as a freelance graphic designer and Webflow developer after returning to Turkey in 2018. She is also a member of the Design+Peace Organization, where she currently serves as the general manager.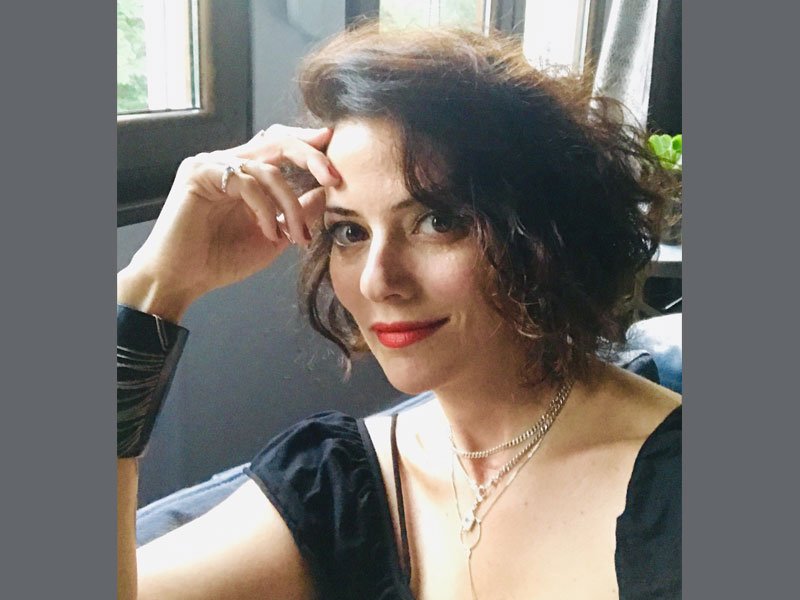 Communications Coordinator
Ayşe Acar was born on August 10, 1974. After working eight years as a senior sales manager at one of Turkey's leading media groups, Ayse got pregnant with twins and found herself writing a parenting column – Ayse's Twins for a national newspaper. Writing has always been a passion for her since her childhood. Her book, "Anneee! Anne Oluyorum! (Mooom! I'm becoming a Mom!)" followed five years after she gave birth and it has been on the shelves since it was first published in 2009.
During her journalism years, she got the opportunity to interview many influential people in Europe ranging from celebrities to politicians, movie stars to designers.
In 2017, Ayse moved to Vancouver, Canada with her teen twins Defne, Ege and her four-legged child Mishka.
In July 2019, her second book "Kanadalılaştıramadıklarımızdan mısınız? ( Not Canadian Enough? )" was published in Turkey. In this book Ayşe takes a humorous look at her immigration story, describing the cultural differences and the tragicomic events that she found herself in, using a witty language. Ayse continues to do her dream job by writing weekly articles for independent internet newspaper T24, where she passionately types the stories of Turkish immigrants all over the world.